The Doctors
Dr. Joseph Ranney
Chiropractor
Dr. Joseph Ranney has been in chiropractic practice for over 25 years. He brings a wealth of knowledge and experience to the Wolfeboro community.
As a second generation chiropractor, Dr. Ranney has seen firsthand the difference chiropractic can make in one's life. As a child, he suffered from asthma. Through chiropractic care his father was able to help him to better health, and later, to athletic excellence.
Since graduation from Logan College of Chiropractic in Chesterfield, Missouri in 1992, Dr. Ranney has remained on the leading edge of chiropractic education and research. He has accumulated more than 600 hours in post-secondary study in Applied Kinesiology and many more hours in orthopedics, nutrition, neurology, pediatrics, etc...
He opened Ranney Chiropractic Center on Nantucket Island in Massachusetts in 1993 and grew it into one of the largest chiropractic practices in the state. He moved to North Carolina in 2006. After practicing there 3 years, Dr. Ranney moved back to New England in June of 2010.
Having a large family of his own, he has a strong focus on pediatrics and athletics. He has rendered care to individuals from infancy to 96 years of age (and counting!). Over the years, Dr. Ranney has treated thousands of patients with a wide variety of health concerns, earning him a reputation as an excellent doctor who is able to help people with even the most stubborn health problems.
Dr. Ranney and his wife, Tina, live in Wolfeboro where they are very busy keeping up with their large family and growing number of grandchildren. Dr. and Mrs. Ranney are particularly proud of their son, River, who in the fall and winter of 2018 is in training to be a United States Army soldier.
---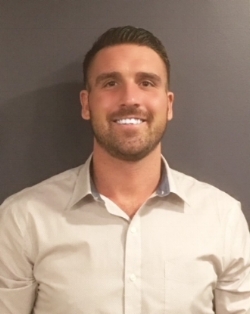 Dr. Dan Fleming
Chiropractor
Dr. Dan Fleming graduated with a bachelor's degree (honors) in Kinesiology. After this, Dr. Dan attended the esteemed Palmer College of Chiropractic West in San Jose, CA, receiving a Doctorate of Chiropractic degree, graduating with honors in 2014. He has also had the opportunity to train with some of the most influential doctors from around the world to help perfect his technique and skills. For the last four years Dr. Dan has served thousands of people in one of the most successful chiropractic practices on the west coast. In December of 2017 he decided to head back to his roots here in New Hampshire where his family owns and operates the Quarter Deck Motel on Lake Winnipasaukee.
With a diverse background in family chiropractic, athletics and pediatrics, Dr. Dan provides incredible chiropractic care and inspires others to achieve maximum health. He has an overwhelming passion for life, family, friends and his community. Dr. Dan believes that the journey toward health requires a team to hold you accountable and inspire you to live life at your maximum health potential. Under the guidance of Dr. Dan and the team at Healing Frontiers, you and your family will have the opportunity to reach a level of health you never imagined.